Berryman® Octane Booster Fuel Treatment
Contains MMT to increase the octane value of all grades of conventional and reformulated gasoline. Helps prevent rough idle, stalling,after-run, spark-knock, and ping. Catalytic converter and oxygen sensor-safe. FOR USE IN ALL ON-ROAD AND OFF-ROAD APPLICATIONS
Product Questions & Solutions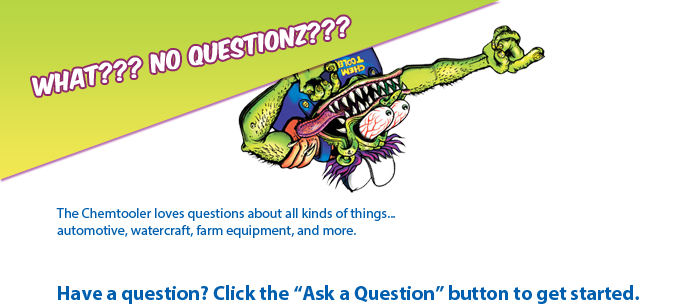 HESTimonials

I have a 2006 Nissan Murano 3.5 engine with 213000.0 miles that had a rough idle so I tried two other products and notice little difference, I remembered this product from many years ago, purchased 2 cans and added both cans to a full tank gas, it has a 19 gallon tank. After driving the first 100 miles I notice car idling very good and it had a lot more power. I was so impressed the performance, I also added 2 cans to my 2009 Chevy Silverado 5.3 with a 25 gallon tank and 132000.0 miles on that engine and gotten the same results. I can say there is a increase on the car from 18 mpg to 20 mpg on the interstate and my truck also had 2 gallon gain also. I'm very impressed with this product, So I wanted to share this with my family and friends…PS..MLS is a believer…it works… 1-13-21
---

I was looking for a fuel injector cleaner to treat a rough idle on my 2010 GMC Sierra. There was 30 products to choose from at my auto parts store. I decided to get Berryman's because it was the only one in a metal can. I figured if it needs a metal can to contain it, it must be strong. I bought 2 cans. The first can straightened out the problem. I recommend to everyone and everyone has called me back to say thank you. I had a neighbor who did not drain his gas in his lawnmower for the winter. In the spring, he started it up and it was surging and would not rev up. I put about 2 ounces in the tank and told him to just let it idle for a while. Within a half hour, it stopped surging and ran like a champ. I now treat my lawnmowers with it. At the end of the season I put 2 ounces in the tanks and let them run until they run out of fuel. In the spring they start with one pull. I just noticed that my truck was getting 18mpg on a route that I take twice a week. I just put a can in and ran the route and got 19.5. With an increase of a 1 and a half mpg, X 100 miles, the stuff pays for itself. I now use it to clean throttle plates with a toothbrush. I love this stuff.
---

Used it in my mothers 2005 Nissan Altima, without it car misses and has P0301 truble code, started using an miss went away and check engine light went off.
---

I have a 79 Suzuki GS850g. Started to lose power while running and stalling out. Was going to get a carb rebuild, but tried the Sea stuff to no avail. Decided to try this product. Used 15oz in about 3 gallons of gas. Bike was running smoothly within 1/2 an hour. Would 100% recommend and will continue to use.
---
My grandson added a couple of ounces of B-12 to his 1997 Sea Doo that was stalling and hesitating. Amazing results in only about 5 minutes of run time on the water. I've never seen anything work so well; so fast.
---
VOC Compliance
VOC Compliant in all 50 states